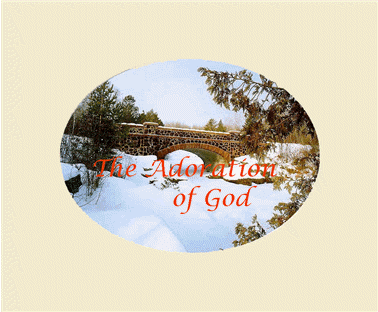 God's righteousness given brings life!
Next
My Righteous given to My Children brings life! It is a taste
of Myself in you! It manifests when you are abiding in the
Vine, My Son, Jesus Christ. It produces the fruit of
"Righteousness". It produces a crop of holiness and fruit
of goodness that brings Glory to the Kingdom of God.
Rightly attained, you will notice all manner of fruit. Patience,
long suffering, love, joy, peace, security and much more. You
will receive the mind of Christ and the spirit of gentleness and
meekness that comes from a heart that is Mine and stayed on
Me.
Rest in Me and My ability to bring this life of righteousness to
you in full measure - pressed down and running over - do I
give unto you and all those who come to Me with all their heart.
Making Me your Lord and Master is all you need to do. I do the
rest!