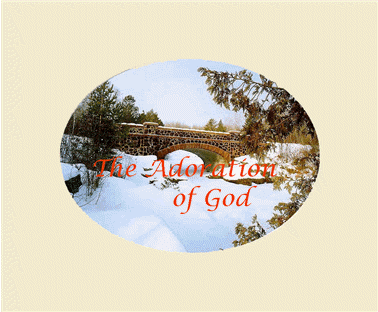 To be near God is life itself!
Next
You wish to be tender-hearted and that is a precious virtue, but you
also desire to be near Me and that is your greatest asset.
To be near Me is life itself - tender and sweet are My Ways. You
bathe in My Presence and love and sing from your heart. You sing
of My Love and My Virtue and the love that we share. You sing of
the joy in your hearts at the very sight of Me and I resound the same.
What a benefit to mankind that such a relationship is possible with
their Creator and Lord. I dwell on this and richly reward My Children
who long after Me and find Me.
With all My Heart, I protect and keep them -for they are precious to Me
and I love them!

My Righteousness is sought for them through My Son and I establish them
in My Kingdom.