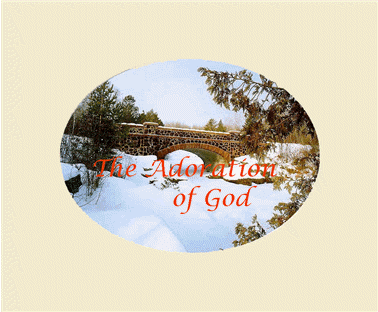 Justification through God's Son
Next
Justification is not just a word, but a fact of My Kingdom, a
condition. Justification means to stand in someone's place
for them and be set free from a sentence or curse that they
were suppose to serve.
That is what I sent My Son to do. He justifies you before My
Throne. He is the Lamb of God - the one sent to redeem you
by His Blood. His shed blood atones you from your sins, wipes
out your transgressions, heals your diseases and gives you eternal
life!
Your spirit is quickened by My Spirit. Remember that. It is
something that only I can impart. It cannot be purchased, copied
or substituted.
Your part is to invite Me in and desire Me with all your heart.
My part is to send My Son to justify you through His death on
the cross and redeem you from your death sentence.
This I do gladly and rejoice to put your name in the Lamb's Book
of Life!