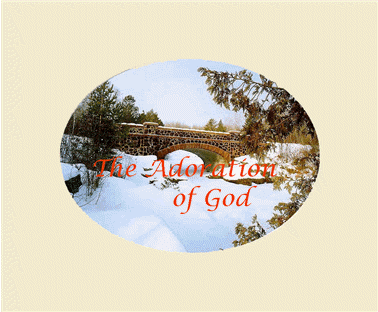 The delivery of the Father's love
Next
The delivery of the Father's Love into our heart and life will come when we worship Him being reconcilled to Him by the precious blood of the Lamb of God, Jesus Christ. Then He will allow us to enter in the Holy of Holies, His Throne Room.
When we come into His Presence crying out to Him with all our heart; He will hear us and send to us His Love and add to us an abundance of so many things! Like a kind parent, He will seek to find us. He will woo us and surround us with Himself - bringing to us abounding love, kindness, forgiveness and longsuffering...
Let us walk with Him today and every day. Let us allow His Spirit to enter into our spirit, soul and mind. As we tell Him often of our deep desire to walk in His fellowship and love, we shall become more and more an instrument of His Love in this earth.
Take heart and know that when He sees in our heart the desire to be purified; He will come and cleanse our heart and fill our whole life anew with Himself! There is no greater gift of Love than this, brethren, than His love!