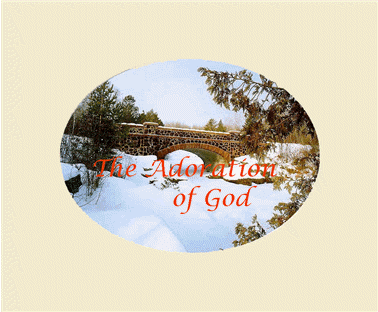 Time to enter into God's Presence
Next
It is time to enter into My Presence and Rejoice! Rejoice because I
come with healing in My Wings! I come with the Heavenly
Joy that you are seeking. Seek Me unceasingly.
Seek Me until you find Me - I am waiting anxiously for that
day when you come with all your heart and I am your "first
love".
My Love abounds like none other. My Love is sweet, patient,
kind and "free" - no strings attached. You give Me yourself
and I come. It is that easy. Come!