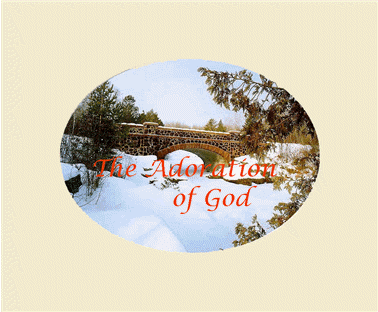 Rejoice in God and be exceedinly glad!
Next
Rejoice in Me and be exceedingly glad in your hearts. Rejoice
that you are Mine. Rejoice that you are My Lambs, My Children
whom I love!
Be a part of My Kingdom by your obedience and faithfulness to
Me. I am the Vine and your are the Branches in this life. The
branches bear fruit when you spend time with Me. Reflect on
this - you bear fruit in direct proportion to your spending time
in My Presence. This time is fruitful because we are linked up
together, in a oneness, by My Spirit. .
Your spirit becomes a channel of My Love, My Grace, My Truth
and My Power to flow through. You begin to unlock doors in the
spirit realm by My Spirit. Begin today to seek Me with all your
heart to have this abundant life.