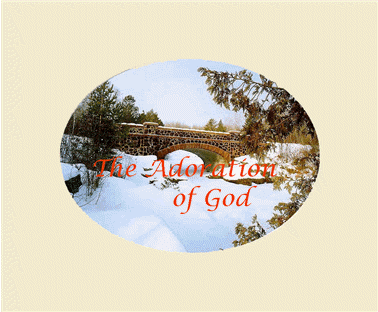 Rejoice at this wonderful gift!
Next
Your timing and My timing are on different levels.
Your timing consists of things on the temporal realm
and Mine on the spiritual. My timing is never based
on "earth time", but "kingdom time".
My Father is the one who determines this. My Grace
is fresh and new every morning. When your day starts,
the Spirit has been there communing with your spirit
continuously. This flow of My Spirit is eternal within
you.
You receive My Blessing each day that you awake as
part of the provision My Spirit imparts to you as the
Father directed. His plan was that you would receive
the blessing of this each day as His Love gift to His
Children. Rejoice at this wonderful gift!