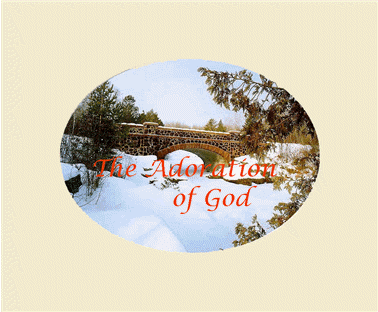 Come unto God for your bread
Next
Come unto Me for your bread. If you ask me to feed you, I will do it
If you ask Me for rain, I will send it. If you seek Me for My Will, then
I can send My Holy Spirit to reign in your hearts. If you cry out to Me
for righteousness than I can bring Revival.
For My Holiness is established by My Children longing after Me and
seeking My Will above their own.
I long to bring refreshment to the souls of My Children and the world
alike. To accomplish this, I must have your heart! I must be able to
live inside of you and be "Lord of your Lives".
Once done, I can than begin to pour out My Spirit from within you and
My other children to bring this about.
Let us reason together - if you are not with Me in spirit, you are against
Me. Ask Peter when he denied Me if this is not so!