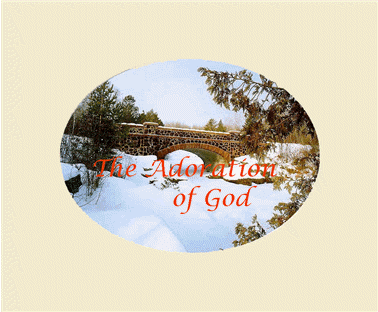 God is more than magic!
Next
I am more than magic. Sometimes even My Dearest Child
believes in magic rather than learning to know what I desire
to do through them.
If it were magic I was wishing to do, I could have many
followers and many in the fold! I am not about that.

I am more concerned about developing My Love in you.
Producing in you a right spirit and insuring that the life
"we" live together be one of purity and grace.

If I wanted to do magic, I could put on quite a show! I
kid you not, it could span the nations. Do you see great
wonders in the sky? Do you see impersonators lining up
to copy or imitate My Deeds? They are not there.
It is not going to happen because magic is not real, but what
I produce is real and is lasting!
Seek not for the sensational. Seek Me in "quiet" silence and
you will learn of great and mighty things far beyond any man's
dreams.
Seek Me daily and live with Me and My Nature becomes your
nature. Come!