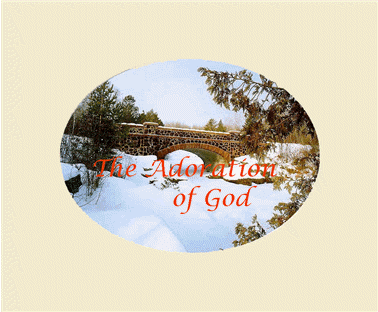 Here I am, Lord!
Next
I am here Lord, loving you - longing after you. Thy Kingdom come,
Thy Will be done in this life and in the Kingdom you rule and reign in
in Heaven. And give me this day and everyday your food from heaven
to eat and your Holy Presence to abide in.
What can I do to please you more. Show Me.