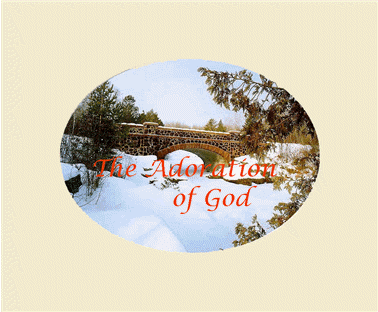 Dear friends, dear children
Next
I am so happy this day for My Children who know Me, who
cling to Me, who choose Me! I am pleased that you are coming
to Me faithfully and you will be greatly rewarded!
I hear your singing to Me, praising Me and asking Me to fill you
with Myself - desiring to be a vessel of Myself upon the earth.
This I do when you come to Me as My Child, wanting Me more
than life!
Like Paul, he learned this lesson through making Me his heart's
desire, his all in all. You must do the same! You must come into
My Presence daily, desiring to do My Will, but also to fellowship
with Me! You need to know the Truth and My Truth will set you
free.
Let us work in "sweet accord" to accomplish this. Come, come and
I shall come and truly make you My Instrument, My "Vessel of Honor"-
My Child, whom I have chosen!
Praise Me this day and in so doing, seal it as a sign of your love.